Secure Port GlovePort Security Device8" Sargent Port Compatible(dozen included)
---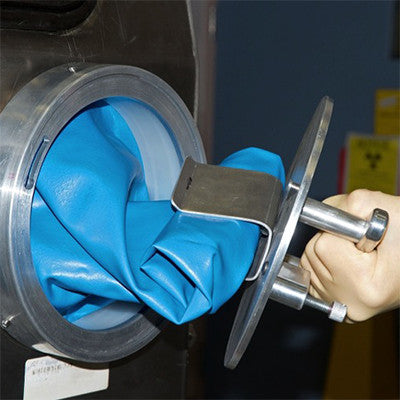 "Fire Protection & Unauthorized Access Detection for your GlovePorts!"
The SecurePort Gloveport Security Device is a retrofit gloveport cover designed to prevent unauthorized access.  It utilizes a Tamper Indicating Device (TID).  SecurePort is available in versions that fit all round gloveports typically in use in facilities worldwide.  SecurePort satisfies fire protection guidance as found in DOE STD 1066-99.
Available for Sargent, La Calhene, and CRL Type Ports
This is a custom made product.  Please allow 6-8 weeks for delivery.  Price may fluctuate due to the cost of aluminum.  We will follow up with you to confirm your order.
Specifications:
Made of 100% 6061 Aluminum

8" diameter

6061 Aluminum  is rated to a melting point of 1080° to 1250°F.  

No combustible materials are used in the manufacture of SecurePort
*Custom Made Product!  Please Contact Us For Pricing.
Related Products
---